Festival of Neggs Day 1 - 3 Round-up
Posted on 07 Apr 2021 by Matt


If you haven't already been aware, the
Festival of Neggs
is on!
The event will be running for 16 days and you have the benefit of some goodies from it!
Here is the day
1 - 3 (5th - 7th April)
roundup of how to get involved and where to find the latest Neggs!
You need to start off by visiting the
Festival of Neggs
, you can locate this by link or by clicking the icon on the home screen of Neopets.
Once there, follow through with the story as indicated.
You then have to locate Topsi. You can find him hiding at the Healing Springs. He will be hiding behind the branch as below:
Once you click on him he will jump out:
Once found, head back to the
Festival of Neggs
homepage to continue on.
Negg Locations
Day 1 & 2
of the Neggs can be found at the
Magma Pool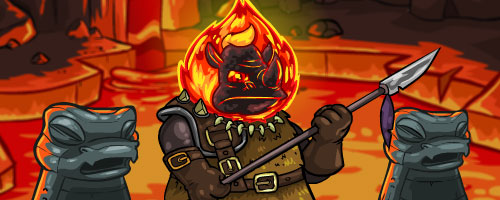 Day 3
can be found at the
Ye Olde Fishing Vortex
If at any time you have any questions, be sure to post in the comments and we will assist the best we can!
-Matt