Sketched Neo is going Mobile friendly + New Affiliate!
Posted on 26 Apr 2021 by Matt


Hey everyone,
Apologies for the lack of news and updates for the tail end of the Festival of Neggs, there was a reason for it though, meaning - I have some good news!
During this time we have been working behind the scenes to further enhance Sketched Neo.
Currently we are working on a rebuild of the current layout that will be mobile responsive to people visiting on their Mobile device! Its going to take a little bit of time, but it is incredibly exciting as there are only a couple of sites out there that are actually mobile friendly. Unlike Neo we will maintain two sperate layouts, one for Desktop and one for Mobile so both can have a good experience.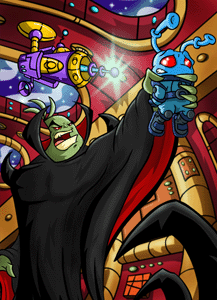 I'll keep you all updated as we work to bring the new layout live. The estimated launch at this stage is
May 15th NST
Feel free to leave a comment with any ideas or features that you would like to see that you feel may be helpful!
As well as this I want to let everyone know that we have resumed our Affiliation with
Castle Neo
!
Many years ago we were affiliated with them when they were iNeovia and it is great to re-join this in 2021! If you haven't already, make sure you check out their wonderful site!
-Matt